It's likely that at some point over the past few years, you've run across the term People Operations - sometimes shortened to People Ops or POPs. While it may be easy to assume People Operations is some buzzword to replace Human Resources, the fact is, People Ops is not quite the same as HR, and to only focus on the latter can have a great impact on your employee engagement, retention, and overall company performance and revenue.
HR vs. People Ops
Traditionally, the function of HR is to ensure a business is operating in a compliant, legal, and sustainable way. Think of traditional HR functions like those of payroll, benefits administration, and employee records maintenance - most of the time, they're reactive measures taken to manage people. Sure, a company can be up and running with basic HR functions in place - but is just having those compliance functions built out going to keep your team happy, engaged, growing, performing…staying? Let's look at why People Operations - a proactive approach - is a critical business strategy organizations of all sizes and structures need to have, and what some major risks are if you decide not to invest in your People Ops function.
Minimize Employee Turnover with a People Ops Function
People Operations views your employees as more than just an expendable resource and focuses on designing work so they want to stay. Why is this so critical? Employee turnover is expensive. Really expensive. According to Gallup, It can cost a company anywhere from one half to two times an employee's annual salary to replace them when they leave - and that number often increases if they're senior management.
But employee turnover costs more than just the money to replace them. A revolving door of client-facing employees also can hurt the experience of your customers, who may see the regular change in their point of contact as a red flag the company is in trouble. Valuable institutional knowledge can be lost if a long-term or individually contributing team member exits, putting the organization in a vulnerable position of things falling through the cracks. For the team members who stay but see a lot of colleagues leaving, an unusually high number (or an often occurrence) of seeing others quitting can also be a warning sign that their peers lack confidence or trust in the organization.
People Ops digs in deep to understand why employees quit, what motivates them to stay, and designs scalable, sustainable programs to address those items. This starts from looking at the employee experience from start to finish - from how a company wants to position itself in the market to attract talent that aligns with not only business needs but also its core values, mission for existing, and human culture. It moves through the experiences of what it feels and looks like to interview, hire, pre-board (the time between an accepted offer and a new hire's first day), onboard and ramp, train, develop, reward, grow, and even exit a company in an empathetic, supportive, trusting, and enjoyable way. Solutions are intentional, with a focus on creating an equitable and inclusive workspace for all individuals. This means looking at what work looks like through the lens of multiple perspectives and groups of individuals to ensure programs are not marginalizing groups of your employees.
The People Ops Difference
Whereas HR traditionally has had to rely on guesswork or anecdotes when it comes to what work feels like for its employees, People Ops utilizes feedback, data, and trends to ensure programs are working. It does no good to build out what leadership thinks is an amazing Total Rewards program if it's not addressing the actual needs of your staff. Engagement and pulse surveys, 360 feedback, data and metrics pulled from all points in the employee lifecycle, and real-life conversations all serve as data to benchmark, forecast, and prioritize strategic direction.
This also positions People Ops to have a seat at the table when it comes to seeing the employee experience as a data-drive, objective business strategy - and that's important. Zenefits notes how the Google People Operations team used a series of data-backed tips to advise managers who were onboarding new employees. The result? Those hires ended their onboarding a month ahead of schedule, which in turn got them productive,engaged, and immersed sooner. In general, a great onboarding (usually considered the first 90 days on the job) can increase the chance an employee stays for 3+ years by 69%. That statistic and the design of a program to back that stat up are all thanks to the function of People Operations.
People Operations isn't going anywhere - and it's mission critical to every company, at every stage, at any size, to find, keep, and grow top talent. Employees want to feel connected, happy, and excited to work, and as an employer, you have it in your power to deliver on creating that experience.
Interested in learning more about HubSearch's Employee Engagement and People Operations program? Schedule a free consultation!
About HubSearch
MarTech is complex. Hiring MarTech experts and strategists should not be. We're here to help through our 6-step delivery process. HubSearch is the leading recruiter devoted to building exceptional teams for organizations and agency partners running complex Tech Stacks inclusive of CRMs such as, but not limited to: HubSpot, Salesforce, Marketo, Eloqua, Zoho, Klaviyo, Microsoft Dynamics, Pardot, Monday.com. We integrate with your team and deliver the type of deep value you'd expect from an in-house talent acquisition team.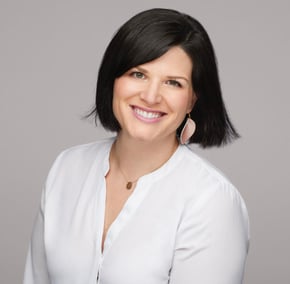 Lisa Bischoff
Lisa is the Program Manager for HubSearch's Employee Retention and People Operations offering. Her background is in designing and implementing employee experiences and strategies that create highly engaged and happy team members.