The time has come, plans are being made to re-open offices, people are getting vaccinated, and we are getting ready to put the pandemic behind us. Coming back into the world we have a whole new environment to plan for. Leaders across the world have to consider a whole new equation of what workers want, and that will involve remote work.
A recent Harvard Business School survey found that over 80% of workers don't want to return to the office, or have a hybrid model. This is a large departure from what we all were accustomed to at this time last year.
COVID accelerated the transition to remote work and companies that want to attract the best talent must adopt a flexible or remote working structure immediately.
We Went Home and Everything Changed
In March of 2020, we all found ourselves transitioning our work to home. Many marketers were at an advantage since so much of what we do is digital. We took our laptops home, set up shop, and went to work.
We got used to working next to our significant others, we got new pets, and we felt "stuck." It wasn't until the months passed that I felt my life rebalancing. Here we are a year later and the things that were a burden at the beginning of COVID have become a preferred way for me to work.
I miss being in the office sometimes but have learned how to socialize over video calls and chat. I miss quick collaborations at each other's desks, but I don't miss the constant interruptions those bring. I miss building culture in the same room, but if our culture needs proximity then it wasn't a strong culture, to begin with.
Because of the way we all started working from home it came with a lot of negatives. After a year, we are now evaluating what's really important at work. My productivity, ability to perform, and balance with my personal life have all improved drastically.
This is only one experience, but it serves as an example. I'm not unique in the market. Many employees found increased flexibility while working from home and they do not want to give it up now.
It's Time to Shift
Companies have to take this new dynamic seriously. There are serious costs to ignoring the new remote-work dynamic and the costs to your business. They may not show up today, but they will hamper your ability to grow in the future, your reputation, and the happiness of your employees.
Costs of not shifting to remote and flexible work:
Retention - Employees will find somewhere to work that gives them the lifestyle they want, and many companies are shifting to remote work already.

Culture - This one may seem counterintuitive. We've spent 12 months trying to keep our cultures going. Culture is created by leadership but lived by your teams. If you are mandating something your team doesn't want, you'll create friction within your culture.

Competition in Hiring - The HubSpot ecosystem is full of experts across the world. When they are looking for work if you don't allow remote workers you are disqualifying yourself as a potential employer for great talent.

Efficiency - A new study showed that 67% of workers felt as, or more productive working remotely, even during the pandemic. Beyond productivity, if flexibility and remote work make your team happy, you could be leaving a 13% increase in productivity on the table.

Available Workforce - With 81% of the workforce wanting remote or flexible work options, you've cut your potential workforce down to less than a fifth of what it was before.
This does not mean your entire workforce will be remote either, you may still end up with an amazing local team. The key here is flexibility and providing options to local employees while searching for the right fit talent anywhere.
Employees must also factor in their personal safety and comfort into whether they want to return to an office. In 2021 be patient and communicative with your team until they feel safe.
The Best Candidates Live Anywhere
Let me ask you this, if you could only buy the Ford Model T (hand crank and all) in your town in the year 2021 would you buy it or drive 20 miles to get the new Tesla in the next town over?
Just like you wouldn't skip the commute for quality, why are you leaving so many amazing employees on the table? That's the opportunity you now have with remote work, to always get the highest quality you can find. Not the highest quality you can find quickly.
Changing to a remote work culture across the country (or globally) will only benefit companies. You are expanding your pool of candidates so that you can always find the best fit possible. Imagine all of the amazing junior and senior-level candidates that lived across the country and what they could have done for your company.
Take the Time to Reinvest
At HubSearch, we went remote last year and said goodbye to our office. Rent and physical locations are some of the largest recurring expenses any company can incur. By removing these expenses you have options:
Reinvest in Your Culture - take the money and improve your benefits, culture, and send employees lunch and gifts.

Update Your Hardware - Keep productivity up by replacing older computers and providing everything your employees need to work from home.

Increase Your Margin - After 2020 we are all looking for ways to run a safer business financially, removing rent lets you run at higher profits which you can use to grow your company or as a safety net.

Increase Salaries - Reinvesting former rent into your salaries is a great way to show appreciation after a tough year. Staying at or above market rates will also greatly help retention.
Go Remote, Find the Best Talent
Going remote will keep companies competitive over the next few years. It opens up your ability to find the best talent and tailor your open positions to the whole market, not your local geography.
We help companies find amazing talent from all over the country, and would love to talk to you about finding the rockstar you've always been looking for. Schedule time with us and we can talk about finding the right person or how to adapt to the new remote-work world.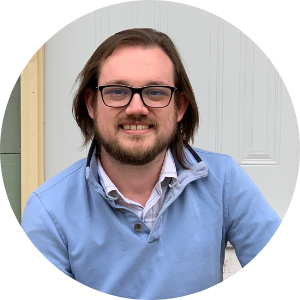 James Elhardt
James is a passionate marketer and is always looking for new ways that Marketing can help HubSearch and our partners grow.