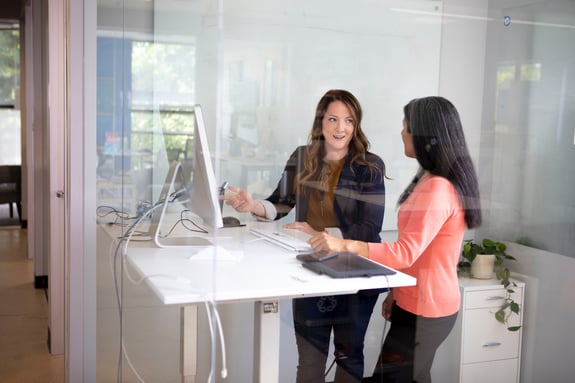 Find the Next Step in Your Career
Don't Let Time or Stress Stand in Your Way
Join our candidate roster, and if we have a great fit role for you, our team will be in touch within a few days. When you work with us you can expect:
Coaching from your recruiter on how to succeed in the interview process
To work closely with a recruiter that will only show you jobs that you are a great fit for
Logistics managed by the HubSearch team from scheduling to presenting the offer
Our entire purpose is to match amazing HubSpot and other MarTech experts with your best-fit organizations. If you are looking for the next phase of your career and have the skills to back it up, submit your resume below! If we have an opportunity for you, one of our expert recruiters will reach out to you!
See What Our Placed Candidates Have to Say
"My experience working with HubSearch was beyond positive; it set an entirely new standard for what I would come to expect moving forward in my career. From initial interaction to close, the team was incredibly responsive, personable and most importantly motivating! I found myself more eager for the opportunity with each call and they instilled a sense of confidence in me that was crucial to put forth my best self!"
"Getting placed as a Marketing Account Manager at Q4intelligence by HubSearch was so beneficial and smooth. They coached me through the whole process and were incredibly helpful!"
"The HubSearch team was an absolute pleasure to work with from start to finish. Hannah and Megan were both so professional, supportive, and prompt. I was so impressed and truly felt that they were in my corner. From working with my schedule for planning interviews and screenings, to helping me prepare for each step, I felt supported and valued working with them. With 8 months under my belt, I couldn't be happier with my new role and where I work."
"Right when I started my job search, I reached out to HubSearch and knew I was in good hands. Just three weeks later, I had an incredible offer from LyntonWeb for my ideal position."